Ferry Viking Line on the ground at Finnish Åland Islands
A ferry from Viking Line went on the ground at the Finnish Åland Islands on Sunday afternoon. Almost all of the more than 280 persons are evacuated, the Finnish Coast Guard said.
The ship Amorella would be attached to the ground to prevent water from flowing in, the first messages said from local media. But what exactly happened is still unclear, says a Viking Line ferry spokesperson. According to the spokesperson, the ship is not on capsis.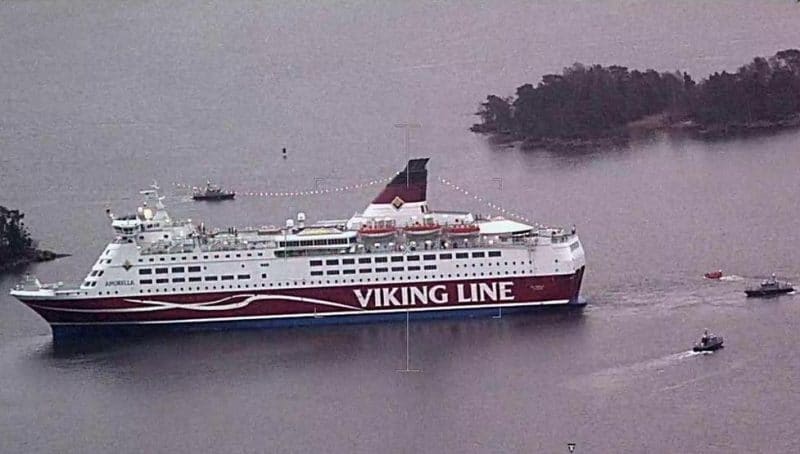 The situation is stable and nobody is currently in danger. Multiple units of the emergency services have been pulled out, according to the coast guard. Until now, the ship has not leaked any oil. About two hundred passengers and eighty staff would be on board.
The ship jammed at the Lumparland island group between Sweden and Finland. The archipelago is part of the Åland Islands. The Finnish company Viking Line has several ferry services between Finland, the Åland Islands, Sweden and Estonia.